Exiting Phase One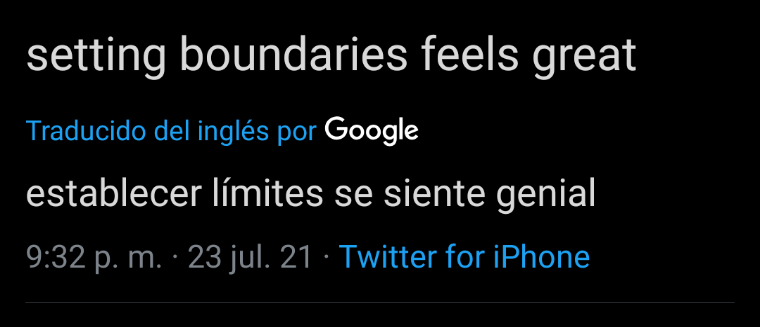 So what does that even mean ?
It means that I'm no longer physically stressing out about where I'm going to sleep next month, or what I'm going to eat tomorrow; basically.
And it's really nice to be here; though complacency ever challenging at the borders, the eye is always on what is next ?
I'm better able to set boundaries within my life, so that I can better focus on the things that matter to me. This is absolutely a new experience; that has recently been tested, no less.
Though, check it out now ... a new platform ... this one is durable ~~ y'all, I'm excited; life my way, or if I need to, I can hit the highway ... so let's go !!
idioke Immersions
I've received the OK to plan weekend English Immersion retreats, in collaboration with a small getaway outside of Bogota. Today I got the landowner's prices; and the confirmation from my partners that we could work with them!
This also means expansion for our other products and projects; which will be publicized with vigor.
Two additional English projects are waiting in the wings:
idioke Daily will resume broadcasts September 27, 2021.
20-30 English Chats are being made available, and scheduled through Calendly.
One hour English Luncheons every Wednesday.
Each of these products will be able to bolster the others, creating a cyclical marketing machine built around word-of-mouth. idioke Daily, while starting later than anticipated, will end on the last day of the year. Meaning that recipients will be receiving messages while with family. Hopefully enabling greater sharing among familial networks.
As well, I've prepared a small questionnaire for my current students, soliciting their testimonial of my teaching methods and abilities.
Rebels Rolling
In the previous post I spoke a bit about Rebel Coding's Email and Crash Courses; though neglected to speak about a core component that will be spun out into a third product. Rebel Labs.
Built around a JupyterHub instance, this product is an investment of both money and time; though I wish for it to be able to scale. Which we hope to be necessary. Ergo it needs to sit in the cloud.
(The current instance sits on a personal server.)
Again, I've found pricing structures that I'm incredibly comfortable with, and I'm so thankful for this. I believe in the programs' ability to do what I say it can do: introduce people to the world of coding through web development.
All said and done ...
All bundled together, and crowned with the investment opportunity on top ~ I feel comfortable in my own identity, having built my own creations; as I have !
And so I feel better prepared to re-enter the world in an attempt to stake my claim, if you will.